ANNUAL GENERAL MEETING
The Annual General Meeting 2023 will be held on Thursday, November 30, 2023 at Alhambra Inn Hotel, 1 Tucker Avenue, Kingston 6 commencing at 6:00pm sharp. All Members kindly confirm your attendance to the Secretary asap!
The Jamaican Institute of Quantity Surveyors (JIQS) invites you to our first social event of the year; a glorious opportunity to return to live stage viewing forBasil Dawkins' epic new comedy: "No Hope for Hopie". Starring: Dennis Titus, Rachael Allen, and Lennox Richards directed by TK Dawkins. Please see the… Read More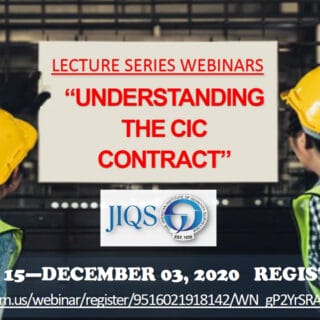 Examination of the CIC Standard Form of Building Contract: Private Edition With Quantities (2018 Revised). Weekly seminar series held every Thursday examining the contract from cover to cover.